Artists have been portraying goat-human hybrids for millennia. Here are just a few of the many images: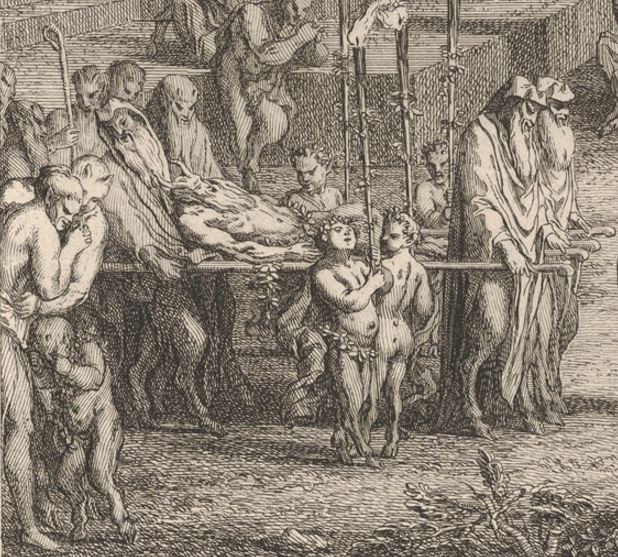 Detail from Funeral of a Satyr (
Les Obseques
, Claude Gillot, ca. 1700–1720)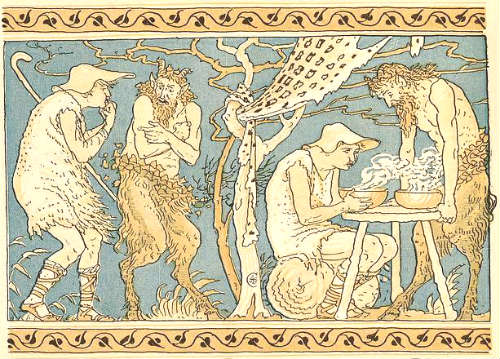 Walter Crane's illustration of the fable of "The Satyr and the Traveller" from
Baby's Own Aesop
(London, 1887)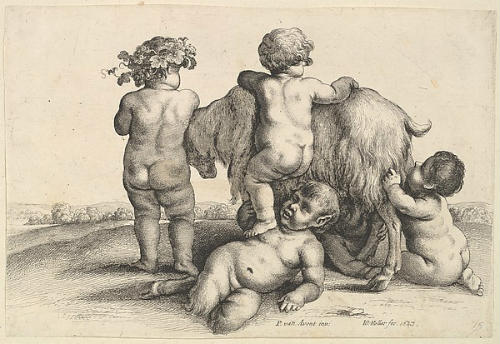 Four boys, a young satyr and a goat (Wenceslaus Hollar, 1647, Etching)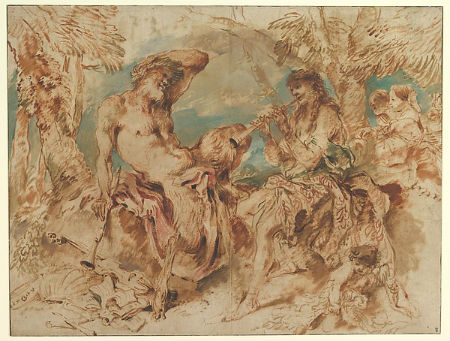 Youth Playing a Pipe for a Satyr. Artist:Giovanni Benedetto Castiglione (Il Grechetto) (Italian, Genoa 1609–1664 Mantua) Brush with colored oil paint
Satyr. Gilles Demarteau (French, Liège 1722–1776 Paris) After François Boucher (French, Paris 1703–1770 Paris) Crayon-manner engraving with red ink.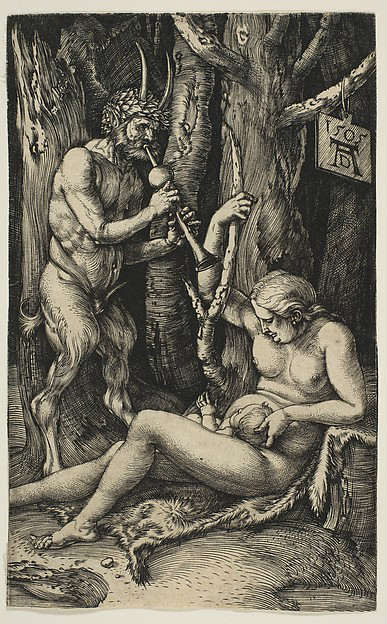 Satyr Family (Albrecht Dürer, 1505, Engraving).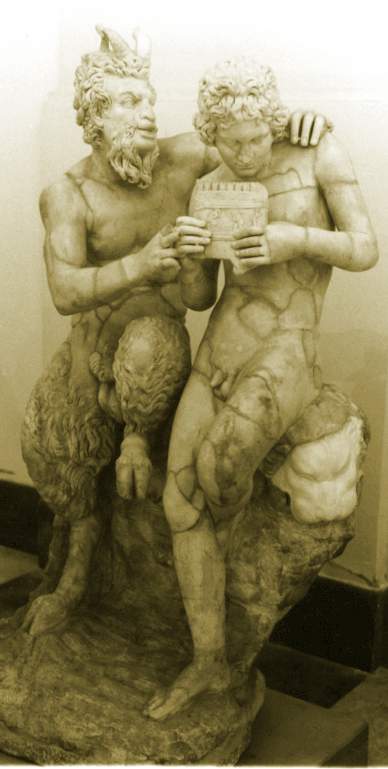 Pan teaching the shepherd Daphnis to play the pipes. Roman copy of Greek original (found at Pompeii, therefore dating to before 79 A.D.).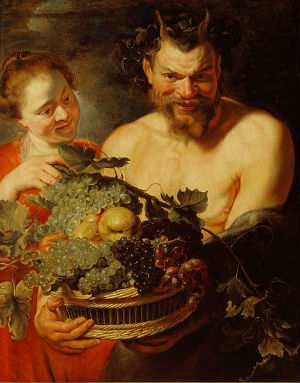 Faun and nymph. Workshop of Peter Paul Rubens.