Picture of a coyote-wolf hybrid
Enlargement
The image below is a picture of a coyote-wolf hybrid, a coywolf, or wolfote.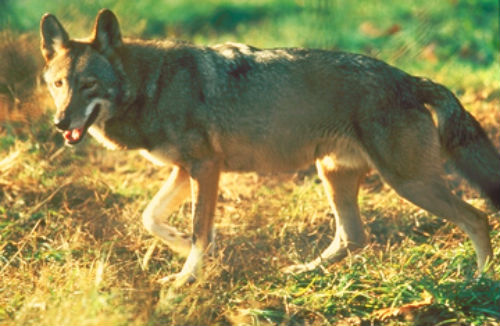 A list of dog crosses
The following is a list of reported dog crosses discussed on this site. Some of these crosses are much better documented than others (as indicated by the reliability arrow). Moreover, some are extremely disparate, and so must be taken with a large grain of salt. But all have been reported at least once.
A dog-cow hybrid?