It's well known that buck rabbits will mate with hens.
Source
Note: Any claim that hybrids can be produced from this highly disparate and very poorly documented cross would require confirmation.
An alleged chicken-rabbit hybrid was pictured (see photograph, and its caption, below) on page 358 of the July 1897 issue of The Strand Magazine (source):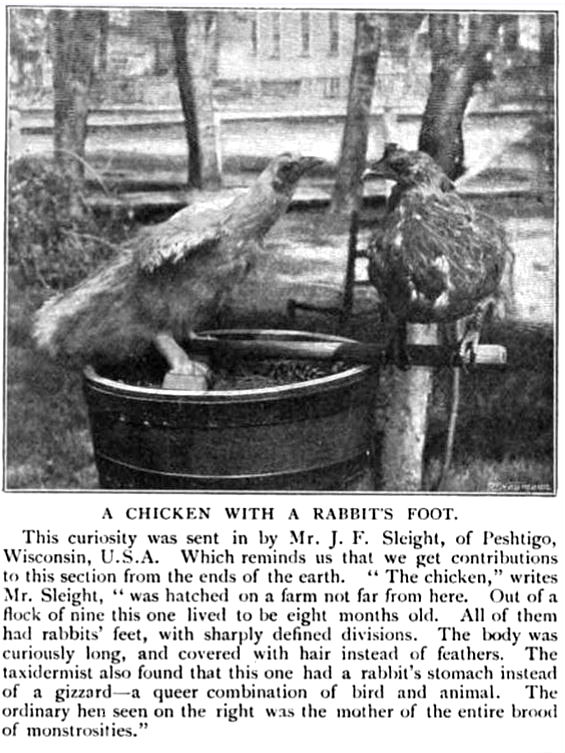 Notice that the alleged rabbit-chicken hybrid is standing on a flat, not rounded, perch.
James F. Sleight was Peshtigo's representative to the Wisconsin State Assembly.
In addition, a brief notice about a chicken with the head of a rabbit appeared on the front page, column 7, of the November 22, 1901, issue of the Marshall County Independent, a newspaper published in Plymouth, Indiana (source). It reads as follows:

Marion is a city in Grant County, Indiana.
Compare these reports to: Another report recorded on this website, about a rabbit-owl hybrid.