John Xantus
Biography
EUGENE M. MCCARTHY, PHD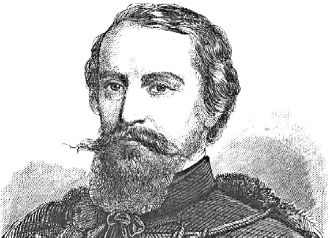 Xantus
John Xantus (October 5, 1825 - December 13, 1894) Hungarian naturalist. Collected and named many previously unrecognized animals and plants in the southwestern U.S. and Mexico.
---
John Xantus was born in 1825 of a well-to-do middle-class Hungarian family. During the revolution of 1848, he fought with the rebels against the Austro-Hungarian government and had to go into exile as a result. He fled by way of Amsterdam to England, and thereafter, in 1852, to the United States.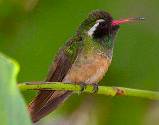 Xantus's Hummingbird
Hylocharis xantusii
Image:
Martin Harris
To make ends meet, he worked along the way as a bookseller, pharmacist, and teacher. But only after he became a nurse in the U.S. army did things begin to look up for him. While in the military, he met a surgeon, William Alexander Hammond, who acted as a collector for the well-known zoologist Spencer Fullerton Baird, the Assistant Secretary of the Smithsonian Institution in Washington, D.C. With Hammond's help Xantus became an assistant surgeon and developed an interest in natural history. With time he became a talented collector.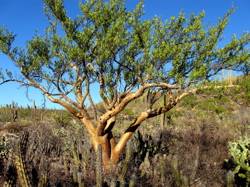 Inhospitable terrain of Baja California
In 1859 Baird arranged for Xantus to make an expedition to Baja California, which was then almost unknown. On this trip he set up a base of operations at Cabo San Lucas at the extreme southern tip of the Baja Peninsula. Thence he explored the entire surrounding region as well as many of adjacent islands. Baird commented that during this time Xantus collected "many new species" then unknown back at the Smithsonian, not only of birds, which were his first interest, but also of plants and animals of almost every other description. Baird stated that during this trip Xantus made "the addition of a larger number of new animals to our fauna than has been made by one person in any single region of North America before."
Granite night lizard
Xantusia henshawi


Desert night lizard
Xantusia vigilis
After his return from Baja in 1861, Xantus went to work for the U.S. Department of State and in the following year was sent to the American consulate in the port of Manzanillo in southern Mexico. However, two years later, due to the French intervention that took place in Mexico, the consulate was closed and Xantus decided to return to his native Hungary.
Back home, he became known as a naturalist and was eventually, in 1872, appointed director of the Budapest Zoo and Botanical Garden, a position he held until the end of his life. He also acted as a consultant and curator for the Hungarian National Museum. During these years, Xantus was able to undertake several additional collecting trips through Asia, where he found and named still more organisms previously unknown to western science. He died in 1894 and was buried in Budapest.
Some organisms named for John Xantus:
Xantus's Murrelet (Synthliboramphus hypoleucus); Xantus's Hummingbird (Hylocharis xantusii); Largemouth Blenny (Labrisomus xanti); Golden Croaker (Umbrina xanti); Leaf-toed Gecko (Phyllodactylus xanti); Xantus' swimming crab (Portunus xantusii); Xantusiidae (the family comprising the night lizards); Gunsight Fairyfan (Clarkia xantiana); Shrubby euphorbia (Euphorbia xantii); Mojave pincushion (Chaenactis xantiana); Riverside Spineflower (Chorizanthe xantii).

Notes: Though John Xantus had no real hereditary right to a title of nobility, he did often add such titles (e.g., "de Vesey" and "de Csiktapolcza") to his name. Thus, he was also known by such names as John Xantus de Vesey or John Xantus de Csiktapolcza.



Xantus - Biography - © Macroevolution.net