Hemoglobin toxicity
New $10.8 million study begins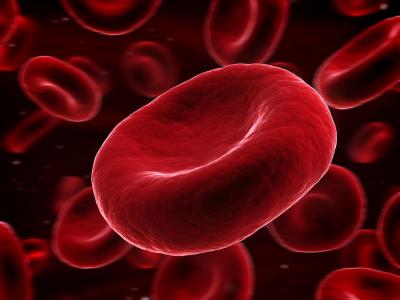 In the largest undertaking of its kind, scientists at four leading U.S. research institutions are embarking upon a five-year National Institutes of Health (NIH)-funded study to make blood transfusions safer and more effective by uncovering the exact causes of hemoglobin toxicity.
Hemoglobin in healthy red blood cells is a life-giver, but hemoglobin can become deadly when cells break open and spill it directly into the bloodstream. The study aims to better understand the underlying causes of hemoglobin toxicity so patients can be matched with the transfusion strategy that is best suited for them. The research could also lead to possible treatments for sickle cell anemia and other diseases that are characterized by red blood cell breakage.
The research is funded by a $10.8 million NIH grant to Rice University, the Albert Einstein College of Medicine of Yeshiva University, the Food and Drug Administration (FDA), and the University of California, San Diego.
"Hemoglobin normally stays inside red blood cells, but under some conditions — including sickle cell anemia and transfusions involving stored blood — red cells can break open, or lyse, causing substantial amounts of hemoglobin to be released into blood plasma," said Einstein's Joel Friedman, the principal investigator of the new study. "We call this acellular hemoglobin, and it can complicate blood transfusions, lead to hypertension and inflammation in hemolytic diseases and reduce the effectiveness of blood substitutes."
A number of competing theories have been offered about hemoglobin toxicity, but the molecule's complexity has made it very difficult to determine which of the theories is correct, said Friedman, Einstein's Young Men's Division Chair in Physiology and professor of physiology and biophysics and of medicine.
The study, funded by the NIH's National Heart, Lung and Blood Institute, aims to get definitive answers by bringing together a nationally recognized team of experts to gather the necessary evidence for a scientific consensus. The team is co-directed by Friedman, Rice biochemist John Olson, UC San Diego bioengineer Marcos Intaglietta and FDA biochemist Abdu Alayash.
A copy of the NIH grant abstract is available here.
More molecular biology news >>


Most shared on Macroevolution.net:
---
---