Branches of Biology
Online Biology Dictionary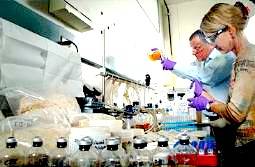 The following is a list of the branches of biology, with definitions, pronunciations, and links to related topics. Note, however, that there are so many subbranches within the general field of biology that they cannot be fully listed here. There are many named branches of the discipline that can be found in dictionaries, but that are little known and have few practitioners. The following list, then, attempts to name and define only the major fields:
Branches of biology dealing with microorganisms and microscopic structure:
Medical branches of biology:
Miscellaneous branches of biology:
Sheep-pig hybrids?